Monday the 29th was the day I officially started my summer holidays and submitted my last paper, which meant that my life was making the exhilarating switch from studying and golf to just golf by itself. We had a team workout at 8 A.M. I then went back to submit my last assignment and went to practice for the rest of the day, which is a pretty standard day for me if you are wondering.
Tuesday the 30th I got up to work out, and then went to our course to play a 'friendly' four ball match with my roommate, Devin Morley from Galway. We played against Ted Schultz (Former PGA tour player and leader of the Masters after 63 holes) and Matthias Schmidt from Germany, and currently one of the best college players in America. Despite playing some pretty good golf, Devin and I suffered and excruciating 1 down loss. I would go into further detail about it, but I don't like losing and it's a touchy subject for me. We have suffered some severe slagging for it since. No doubt we will get them back soon.
Enjoying life after exams!
Wednesday was a pretty standard day. We got up and went to the course for breakfast before settling into practice for the day. Unfortunately, it is a 30-minute drive to our golf course every day. However, this is the only downside to our course. We are very lucky to have the facilities we do, which include 3 different short game areas with 3 different types of grass. We have a great range with practice ProV1 golf balls and a great 18-hole course, where we will actually host a regional qualifier to advance to the national championship from the 13-15 of May. It doesn't sound like much, but it's a very big deal for us. Oklahoma State were allocated to our region, who are the number 1 team in the country. We are currently working every day to prepare for that.
Thursday was also very standard. We got up for a workout in the morning before going out to play 18 holes and follow that up with practice in the afternoon. I'm sure some of you would have heard of the Kentucky Derby. We were given Friday, Saturday and Sunday off from practice which gave us time to enjoy derby week.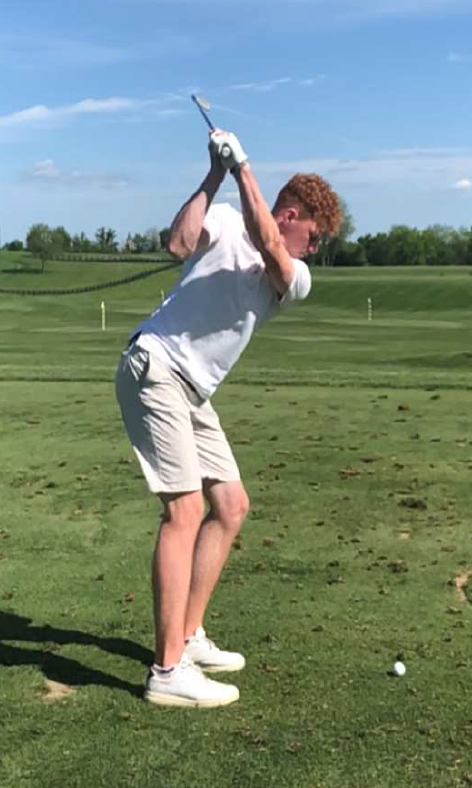 Friday was Oaks Day at the Kentucky Derby. People travel from all over to attend the Kentucky Derby, so we are very lucky here that Churchill Downs, where it is hosted, is only a 10-minute walk from where I live. I went to Oaks with a few teammates and friends and had a great day. Betting isn't really my thing, but I said I would give it a go for the derby. Despite facing a few losses throughout the day, I managed to pick up a win in the actual Oaks race at the end of the day which got me my money back. It made dinner taste a lotbetter. (Probably because I wouldn't have eaten dinner if I didn't win my money back).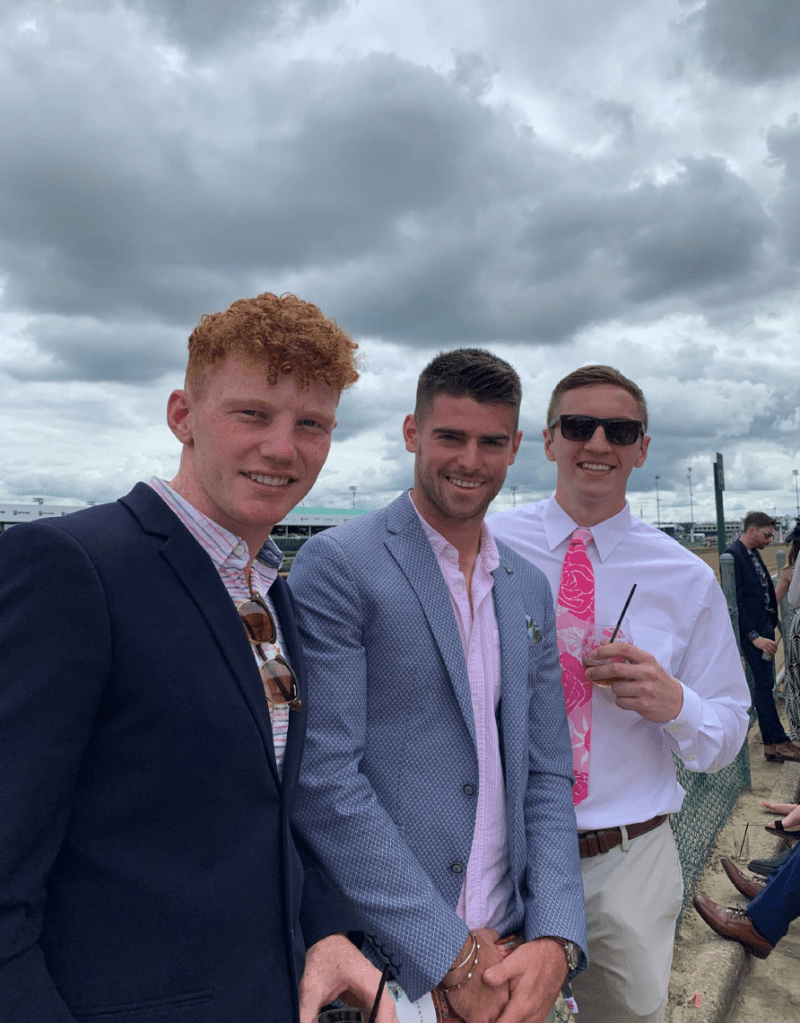 Preparing for Louisville's Regional qualifier
Saturday was Derby day itself. 160,000 people were packed into Churchill Downs. It was pretty chaotic. A few teammates and I went out to the golf course to practice for the morning and early afternoon, before going back to watch the Derby race. It was the only race I bet on. There were 20 horses in the race, and the horse I picked and backed crossed the finish line first. I was fairly buzzing if I'm honest, jumping with joy to saythe least. Embarrassment quickly set in when they started to review the race for the horse I picked 'impeding' another horse throughout the race. Yes, he got disqualified. Yes, I was greatly upset.
Sunday was a more relaxed day. I went to the course mid-morning, but just to play and not to practice. I went out to the course to hit some of the tee shots for our upcoming regional championship. That evening we went for dinner and I did my summer schedule afterwards. I was looking at places where I could stay and how much flights cost to each of the locations I am going to. It takes a surprising amount of planning. For any of you that know my mother, Carmel, you are probably wondering why she's not doing that for me, because she's always on top of those things. Well, honestly, I'm wondering the same thing. Mum, if you're reading this, why am I doing this myself? This is your job?
John